Hello. Market of secondhand goods. In Japan,Thriftshop has been developed. Thriftshop total sales in Japan of one year is $2500 million. (Total 12 major companies.) This includes,contains a lot of good quality and cheap brand bags. These products are willing to get international customers. Please enjoy shopping in our shop. Thanks very much. We appreciate all your comments and suggestions. If you have any question, please contact us.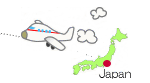 In Japan, second hand brand bags are very popular and a big market is developing.
The reason for that is that many people want to purchase expensive brand bags at a low price.
We sell brand bags of good quality at low prices and dispatch them from Japan.
All dispatched goods are originals checked by an appraiser.So feel free to order.
Where is Japan?

Location of SAKURA office
3-22-60-2 Sakuragikita Wakaba-ku
Chiba-si Chiba-ken
264-0029 Japan
E-mail
support@brandbagworld.com
Telephone and Fax
+81 43-232-7323 Japanese only


<